Colophon
Ce cours a été élaboré par Frits Hesselink et Peter Paul van Kempen à la demande de la Commission de l'UICN sur l'Education et la Communication.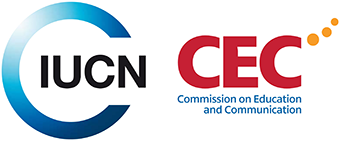 Remerciements
Remerciements à Félicité Mangang, Chargée de communication et des relations avec les Membres, au Programme Afrique centrale et occidentale de l'UICN, à travers son Projet de « Renforcement de la Résilience par le biais de services liés à l'Innovation, à la Communication et aux Connaissances » (BRICKS).
Nom de la traductrice : Mme Safietou Barry
Nom de la redacteur : Florence Clap
Des remerciements au Comité Français pour l'IUCN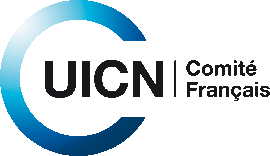 Plusieurs membres de la CEC ont partagé leurs expériences, leur expertise et leurs histoires pour ce cours. Certains en tant que membres du comité directeur de la CEC pour ce cours. D'autres en tant que répondants des deux enquêtes que nous avons menées. Certains en tant que fournisseurs d'informations que nous avons particulièrement demandées. Les derniers et non des moindres, en partageant leurs histoires de campagnes de conservation basées sur l'appel à des émotions positives telles que promues par la CEC dans sa « campagne Love. Not Loss » (Amour et Non Perte).
Nous vous remercions :
Rod Abson, CEC member, Switzerland; David Ainsworth, CBD Secretariat, Canada; Rezvin Akter, WildTeam, Bangladesh; Cecilia Amaluisa, CEPP, Ecuador; Laurie Bennett, Futerra, UK; Justine Braby, IECN, Namibia; Florence Clap, French Committee for IUCN, France; Nancy Colleton, Institute for Global Environmental Srategies, USA; Arturo Curriel Ballesteros, University of Guadalajara, Mexico; Dr. Jini Dela, Consultant, Sri Lanka; Louisa Diggs, Nakanuku Media & Communications, USA; Nina Dobryinina, consultant, Russia; Marco Encalada, OIKOS, Ecuador; Tommy Garnett, Environment Foundation for Africa, Sierra Leone; Wendy Goldstein, Macquarie University, Australia; Iqbal  Hussain, WildTeam, Bangladesh; Ana Kalinowska, University of Warsaw, Poland; Erlinda Kartika, Ministry of Forestry, Indonesia; Rachel Lowry, Zoos Victoria, Australia; Grace Mwaura, CEC member, UK; Cecilia Nizzola-Tabja, IUCN, Switzerland; Ana Puyol, TRAFFIC, Ecuador; Brooke Sadowsky, RARE, Philippines; Izabella Skawinska-Luther, consultant, Germany; Sean Southy, PCI Media-Impact, USA; Tina Trampus, Institute for Nature Conservation, Slovenia; Pauline Verheij, Eco-Just, Netherlands; Juliane Zeidler, CEC Chair, Namibia.
Nous remercions en particulier :
WildTeam, Bangladesh pour avoir partagé leurs informations, leurs photos et leurs histoires et pour avoir bien voulu se plier à la discipline de leur amélioration pour les besoins de ce cours.
Rezvin Akter qui a été en contact avec nous pendant ces deux dernières années sur les différents aspects de la conservation, de la communication stratégique et des récits et qui– pour des raisons didactiques – a bien voulu personnifier le héros du récit central de ce cours.
Tous les collègues de Rezvin, car de toute évidence, le succès de WildTeam est en réalité le fruit d'un effort d'équipe; un travail crucial pour la réussite des équipes villageoises de réponse aux tigres a été abattu par Md AshrafulHaque, Md Alam Howlader, Mizanur Rahman, Osman Goni de WildTeam. Nous n'oublions pas Md Modinul Ahsan (Assistant Conservateur des Forêts) et A N M Yasin Newaz (Agent Divisionnaire des Forêts) du Service des Forêts du Bangladesh.
Chris Greenwood-Barlow, Adam Barlow et Iqbal Hussain de WildTeam pour avoir accepté d'endosser les costumes des vrais personnages dans les histoires de conservation tirées de la réalité pour ce cours.
Photo credits
Adnan Wahid, Ananya Rubayat, Samiul-Mohsanin, Khairul Islam, Christina Greenwood Barlow, Adam Barlow.
Sources
Annette Simons, The Story Factor, Inspiration, Influence, and Persuasion Through the Art of Storytelling, 2006.
Dan Ariely, On Empathy and Emotion: Why We Respond to One Person who Needs Help but Not to Many, The Upside of Irrationality, 2010: 239-257
Deborah Small, George Loewenstein and Paul Slovic, Sympathy and Callousness: The Impact of Deliberative Thought on Donations to Identifiable and Statistical Victims, Organizational Behavior and Human Decision Processes 102, no. 2 (2007): 143-153
Hesselink, F.J. e.a., Communication, Education and Public Awareness, a Toolkit for the Biological Convention, Section 4: How to Plan Communication Strategically (Peter Paul van Kempen), 2007
Martin Sykes. A. Nicklas Malik and Mark D. West, Stories that Move Mountains, Storytelling and Visual Design for Persuasive Presentations, 2013
Nike, Workshop The Art of Storytelling, Participant's Guide and Exercises, 2008
Scottish Biodiversity Forum, Biodiversity Communications Toolkit
Klaus Fog, Christian Budtz, Philip Munch, Stephen Blanchette, Storytelling, Branding in Practice, 2010